Patrick Romich
Chief Executive Officer
As a member of the SiteSpect board and CEO, Patrick is responsible for all facets of the company, including strategic growth initiatives and partnerships that will lead the development of next generation optimization technology and accelerate market innovation. Patrick has extensive executive experience in the technology market including CEO roles at Dassault Systemes/ENOVIA, Synchronicity, and Information Handling Systems, Engineering Division, a member of the IHS Markit family of companies. Patrick earned his BS degree from Wilkes University in Wilkes Barre, PA.
Patrick Romich
Chief Executive Officer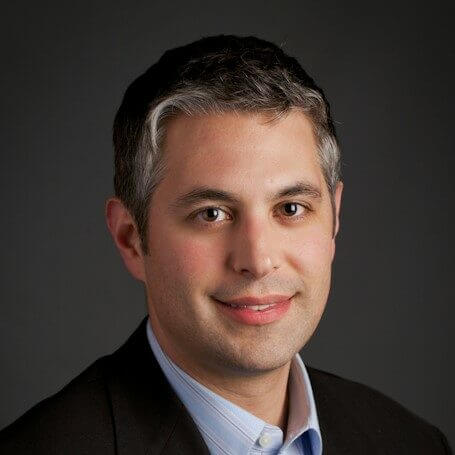 Mike Laureno
Chief Financial Officer
As the Chief Financial Officer for SiteSpect, Mike is responsible for all matters of finance and accounting for the company.
For over a decade prior to joining SiteSpect, Mike served as an interim and part time CFO, as well as a strategic adviser to a broad range of companies. With his practice, Mike's specialization was in crisis management and corporate turnarounds, and he led several successful corporate turnarounds. His roles included a mix of raising both debt and equity, exit preparation, M&A advisory, and aligning corporate strategy with operations and finance, as well as running the day to day of financial operations. Mike's clients included Harvard Business Publishing, Lionsgate, PointRight, Snap, and Street League Skateboarding.
Prior to starting his own business, Mike worked on corporate turnarounds of large, international companies for AlixPartners, and prior to that served as an expert on matters of valuation as well as in forensic accounting investigations. He began his career in investment banking and venture capital.
He holds a B.A. in Philosophy and an M.S. in Finance from Boston College.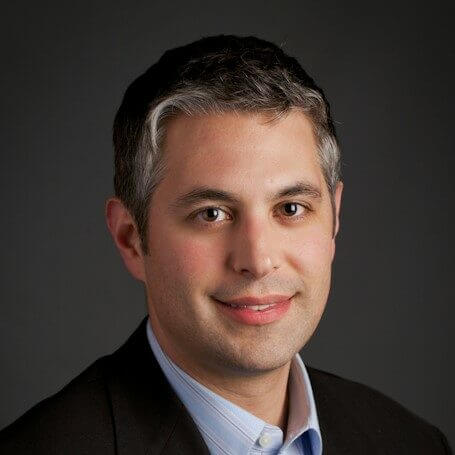 Mike Laureno
Chief Financial Officer
Bill Cunningham
Vice President of Sales
Bill is Sitespect's Vice President of Sales, responsible for both serving and expanding our current customer base. Bill brings over 25 years of sales and marketing experience aiding customers and growing revenues for technology companies. Prior to joining Sitespect, Bill spent 4 years at Kaspersky LAB where he held multiple positions, most recently as Executive Vice President, Sales and Marketing, where he was responsible for all North American Sales and Marketing. Among his accomplishments, Bill lead Kaspersky Lab's expansion in the enterprise IT security market and established the enterprise segment as the fastest growing part of the company's North American business. Prior to joining Kaspersky Lab, Bill held sales leadership positions with WhiteSky, Carbonite, Riverdeep, and The Learning Company. He holds a BA in Political Science from The University of Western Ontario.
Bill Cunningham
Chief Revenue Officer
Paul Silevitch
Chief Architect and Senior VP of Engineering
Paul oversees development, quality assurance and platform operations, ensuring that SiteSpect solutions meet the needs of our customers and maintain our leading edge in optimization and testing.
Prior to joining SiteSpect, Paul was responsible for development at the Tufts University Sciences Knowledgebase (TUSK) project. TUSK is a leading learning management system for medical schools used by many schools across the world. Prior to TUSK, Paul built and maintained a web based email system for Jenzabar which was used by multiple schools for their student email. While in college, he founded HyperMeals which allowed people to order meals from their computers which was ahead of its time in the late 90s.
Paul holds a Bachelor of Science from Northwestern University in Evanston, Il.
Paul Silevitch
Chief Architect
Justin Bougher
Vice President of Product
Justin oversees product management and product marketing, ensuring that SiteSpect's customers benefit from a world-class digital optimization platform.
Previously, Justin was in charge of products and services at leading e-commerce and media companies, including serving as a Senior Business Manager at Walmart.com, where he split his time between owning profit-and-loss responsibility for several product categories and leading many site redesigns and feature product launches. In addition, Justin brings in-depth experience with personalization solutions from his time as Director of Product Management at Rovi Corporation, where he owned search and recommendations products that powered website, mobile, and living room entertainment experiences.
Justin holds an MBA from the MIT Sloan School of Management and a Bachelor of Science degree in Electrical Engineering from Tufts University.
Justin Bougher
Vice President, Product
Eric J. Hansen
Chief Technology Officer & Founder
Eric is the founder and Chief Technology Officer of SiteSpect, and resides on the board of directors. He leads overall product and technology strategy for the company, as well as entry into emerging markets.
Prior to SiteSpect, Eric was the founder and CEO of Worldmachine Technologies, an Internet development and consulting firm specializing in large-scale web engineering projects for organizations such as John Hancock Insurance, Putnam Investments, Hearst New Media, and The New England Journal of Medicine. Prior to Worldmachine, Eric held product management and software engineering positions at several Boston-based technology firms, including Princeton Transportation Consulting Group (Logistics.com), Raytheon Company, and the Center for Clinical Computing at Harvard Medical School. Eric is a frequent speaker at conferences covering web analytics and optimization, and he writes regularly on topics dealing with the intersection of marketing and technology.
He received a degree in Cognitive Science and Psychology with honors from the University of Rochester in Rochester, NY.
Eric J. Hansen
Chief Technology Officer & Founder
Kate Raucci
Vice President, Customer Success
As the Vice President of Customer Success, Kate is responsible for SiteSect's Strategic Account Management and Customer Success organizations. The primary goal of both teams is to ensure the success of SiteSpect's customers and make certain they are supported in their business and technical needs.
Prior to SiteSpect, Kate spent 10 years at Autodesk. She held a variety of customer driven roles encompassing global, strategic accounts, consulting services, mergers and acquisitions, new business and revenue stream development, business models and offerings, enterprise deal development and execution, forecast ownership, and cross divisional leadership.
Kate holds a BA in Leadership Studies from the University of Richmond, a Master's in Business Administration and a Master of Science in Finance from Northeastern University.
Kate Raucci
Vice President, Customer Success
Dan Walker
Vice President, Engineering
Working with SiteSpect's product and support organizations, Dan is responsible for the strategic direction and day-to-day execution of all SiteSpect engineering and quality assurance activities.
Prior to joining SiteSpect, he worked for Digitas, as well as Digital Influence Group leading the development of web applications and marketing sites for several Fortune 500 companies. Prior to this, Dan led development efforts for the Tufts University Sciences Knowledgebase (TUSK) project, a leading open-source learning management system used by medical schools around the world. As part of the TUSK program, Dan contributed to the MedBiquitous Virtual Patient Player Specification, created to facilitate the sharing and exchange of virtual patient cases across schools of medicine. Dan's prior positions include engineering posts at CNET and Wayfair.
Dan holds a bachelor's degree from Dartmouth College where he graduated magna cum laude.
Dan Walker
Vice President, Engineering
Paul Bernier
Director of Product
As Director of Product at SiteSpect, Paul oversees the on-going development of the product vision and strategy. He focuses on solving the next generation of online business challenges with optimization and recommendation products. Business oriented thinking with a strong technical background, Paul collaborates with customers, business stakeholders, sales, engineers, and designers to bring products to market. Prior to SiteSpect, he led successful web analytics implementations for large B2B and B2C organizations, and built the analytics practice for an agency. Paul holds a MSC in eCommerce from HEC Montreal Business School and a Computer Science degree from Sherbrooke University, Canada.
Paul Bernier
Director of Product